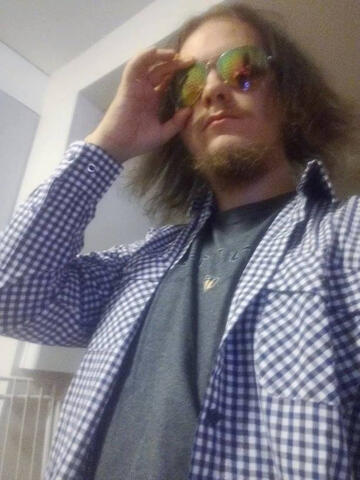 Kim Sebastian Sam Grönlund (Artist name: MasterZeromus / Zeromus / Zero)
Professional fantasy-writer, game-analytist, and game designer, at your service ~
Greetings stranger, and well met! Glad you have found your way to my profile! ☺️
So, Who Am I Exactly?
I'm 25 year old turbo ultra-nerd, a videogame designer, a fantasy-writer and a tech-enthusiast. My hobbies include listening to music (which I draw a lot of inspiration from in my works. I'm an avid connosseur of electronic, rock and metal even if I can listen to pretty much anything if the mood is right ~), watching a lot of amimus and edu-tainment videos on YouTube, researching different topics online (primarily tech and videogame-related news), taking walks outside (usually in the forests) and of course playing a copious amount of videogames :'D I'm a huge sucker for tasty and exotic (within reason) food, and especially for different treats!In August 2022 I went to a game-design and game-coding school but I had to cut it short in December due to some complications . . .I have always had a passion for creativity and I have a great imagination. I've always wanted to work on videogames, but finally at the age of 20 I got to work on my first ever project, which I got to flesh-out more between the ages of 21 and 22
OverTune - Miraculous Melody -
As stated previously, I had worked on this game for two years. I was the game's director and author, I also designed its gameplay and game mechanics, its world, most of the characters in it, its levels and its story (because I'm the author, duhh). At best my team consisted of around 30 peopleOverTune is a 2.5D hack&slash-platformer heavily themed around musicDISCLAIMER: You have to operate that PowerPoint using your arrow-keys (or swiping right if you're on mobile) to see the other slides!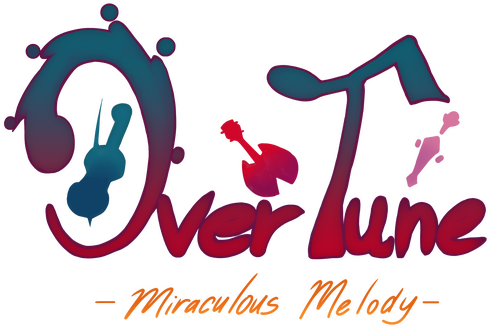 Other Games I've Been A Part Of
The 2023 Roster
This first game is the result of a five-days-long (not counting the weekend) gamejam I took a part in between the 6th of June and 12th of June (6.6.2023-12.6.2023) with a team of one composer and one programmer called Interstellar Game Jam 5. In this game I acted as a general concepter (designing the characters and the gameplay, including the mechanics) and as the narrative writer
Dokka: Brave Venturing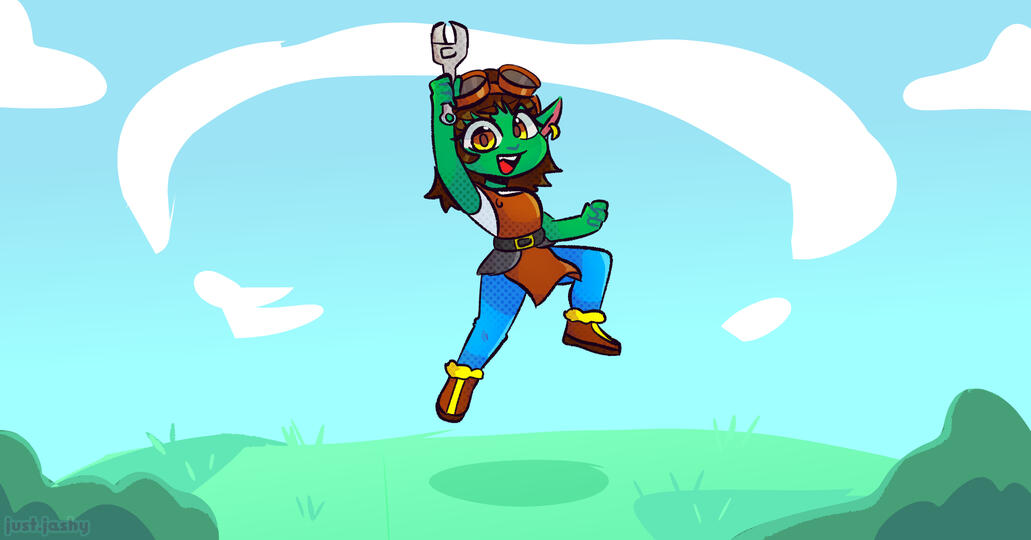 My second (released) game I've worked on was also for that same gamejam, Insterstellar Game Jam 5. This time, I participated in the making of a little ranch-game: Harvest Moon meets Jurassic Park/Dinosaur King. I didn't get to contribute to this one much, since the team mostly had everything by the ropes already, and there were more people involved. Still, I worked as a general assistant and a manager. This game's name is:
CattleRun
DISCLAIMER: It turns out this game's build broke while exporting it, shame :/ And as for the time of me writing this (15.6.2023), the "working build" (if there even is one) can't be imported/replaced due to all of the entries on Interstellar Game Jam 5 being locked until they have all been reviewed by the judges
I had "worked" on this title for my second gamejam, GMTK Game Jam 2023. This project was not well-managed and I didn't get to do a lot in it because our team-lead didn't know nor appreciate what game-designers actually do. I did get to something for it at the end though, after basically begging and pleading to get to actually do my jobThat job ended-up being general idealizing, coming together with the game's theme and concept with everyone, and some proof-reading for our team-lead's horrendous grammar
Fae Bay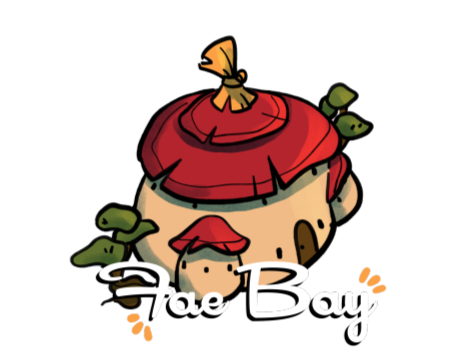 My second entry for my second gamejam (see what I did there? ~), GMTK Game Jam 2023. Here I got to design the character concepts, slightly some gameplay, and I wrote the story for this, as well as I drew personally the ugly-as-sin storyboard-panels that are used as this game's cutscenes (which we unfortunately didn't have enough time to replace with ones drawn by an actual proper artist :'D )I liked this project a lot more. More professional workmates, despite being amateurs. Kind, fun, light-hearted amazing collaborators! And this project turned out surprisingly well, and is something I'm genuinely proud of (excluding my ugly mockup-storypanels) and got to actually do something in unlike with Fae Bay
tomatOH!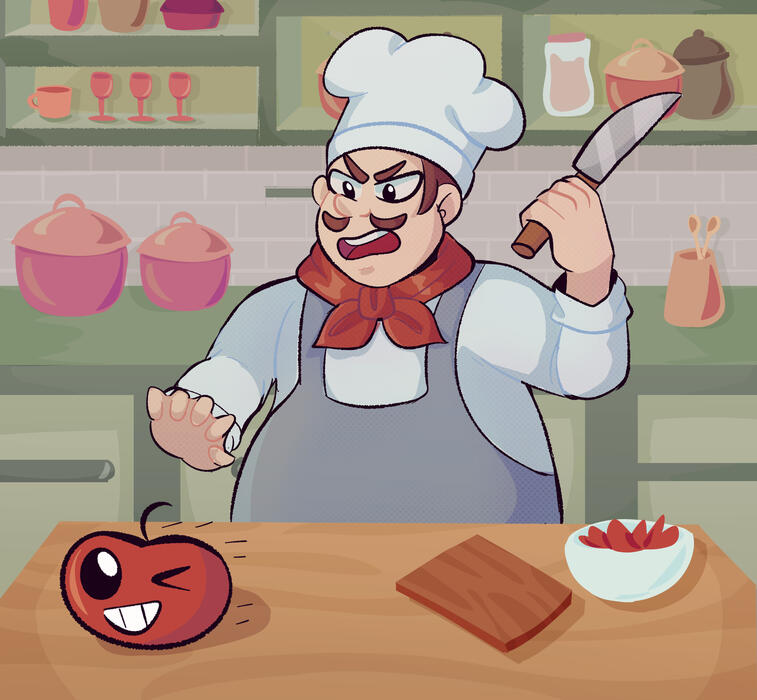 Here's a game that I made with my team for the LatinX Heritage Month GameJam, sponsored by Google no less! This GameJam's theme was to make something that celebrates the Latin culture, and one of the encouraged ways was to bring up the rich cuisine of the Latin-culture. So our director decided "Hey, why won't we make a cooking x slice-of-life game where you cook to your customers during the day and chat with them during the afternoon? Let's make a game that recolves around Colombia since my wife's from there, and as that fits this Jam's requirement". And that's how this game came to be!It has a day-system. You play through five different weekdays, and you're meant to cook for your customers, listen to their woes and help them with their problems. Your performance on the cooking-minigames as well as your choices with the dialogue impact whether you'll get a good ending for the specific character or the bad endingI've acted as the game's storywriter and pseudo character-designer, as well as a general Santa's Little Helper of sorts c:See it down below!
Carolina's Café Colombiane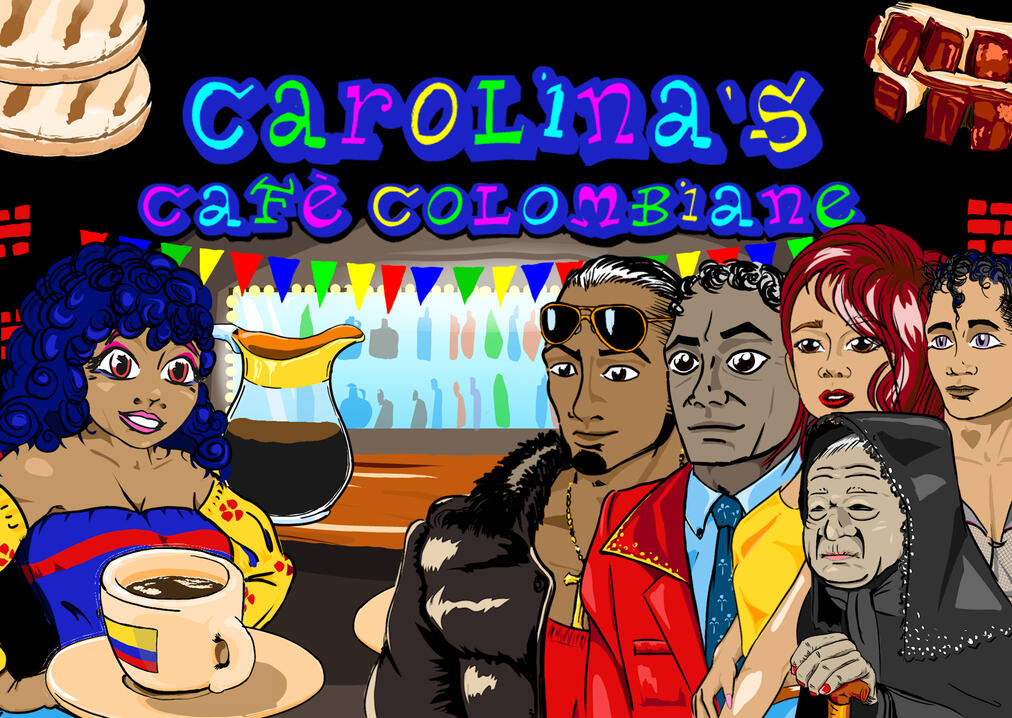 My Tems
I'd be glad to work on (almost) anything really! But I mostly favour fantasy and high-fantasy first and foremost (duhh), sci-fi is really a stretch, and I really don't like realism at all (unless the story would be a murder-mystery or something else interesting enough that would inspire me). If I deem a storyline/premise way too dark/unlikable, I may refuse a gig or demand appropriate compensationI don't really care about money because I primarily do this for fun, I just like getting to use my imagination, creativity and intelligence. But depending on the scope of your project I would naturally demand some form of compensation. I'm pretty flexible though, and this can certainly be negotiated with me ~I can also work as an advisor for you, regardless of whichever task you have primarily procured me for. With videogames, I can help you come up with a crowdfunding campain and help you to assemble a team for example and help you manage things in general. I know my way around places ^ w ^
You can reach me from the links below! (best availability on Discord)
© 2023